Who taught you how to cook? (#24) #Meet&Greet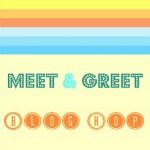 Hosted by
2JustBYou
This weeks Get To Know You question is
Who taught you how to cook?
Actually no one really taught me. My mom and I lived with my grandparents from the time I was about 2 till I was 8/9 so I grew up watching them cook. We used to have sit down dinners just about every night. I love spaghetti and gramma used to cook it for me all the time!!
Once my mom and I moved back to her house (she had been renting it out while we lived with my grandparents) my mom cooked every day/night. She attempted to do sit down dinners but it was just her and I for a while, until my grandpa moved in when gramma passed. I was usually outside playing around with friends. Kinda miss the chances I could have been home when my mom was around...she passed in 2002.
Now I get most of my ideas from
Pinterest
. Or I throw together whatever I feel like.
I have been teaching my kids how to cook and for the most part they can handle the basics. I want to start to teach them more about seasonings and stuff too soon.