Kids Bowl Free #Summer
My husband is a bowler, he has been since way before I met him and he goes every Friday night to bowl on a league. Me...not so much. I have no actually bowled since I don't even know when. I wanna say I was like 10 or 11. The kids like to bowl but we don't go as much as we probably could. Bowling tends to end up expensive for us because there are 5 kids, and usually a friend or 2, plus shoes, food, drinks, games, etc. So what would be a $20 adventure for most families is like $50+ for us, easily. Thanks to KidsBowlFree.com we can go all summer and it is very convenient for us and our budget.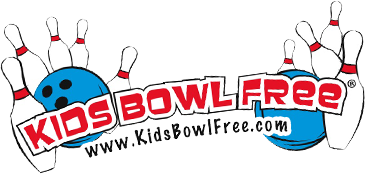 Kids Bowl Free is a nationwide program that offers free bowling for kids during the summer.
Sign up is pretty simple...
Click on your state and find a center close to you. Once you click on that center it will show the dates and times as well as any age requirements and shoe rental fees (if any).
After you find a center you just submit your information and add your kids name in.
Pretty simple!
You get 2 free games, per day, per child.
You can only add 1 center per account but you can have more than 1 account. We actually have 2 because there are 2 centers this year that are close to home.
Each Sunday you get an email with your tickets so you can print them.
They do offer a family pass, which is (completely) optional. It is for 2 games of bowling per day, per adult.You can add up to 4 adults for $24.95.
To learn more and sign up please visit KidsBowlFree.com