Not So Traditional Fathers Day
Growing up I didn't really do much for Fathers Day. My parents divorced when I was about 3 and my father was in and out of my life till I was about 9. I did have uncles, cousins, and a really great grampa that took, not the place of
but some of the duties, my father would have been responsible for. Those few others were around to help out with how I grew up not missing out on anything and to be honest I never really felt I was missing out. So today we celebrate the not so traditional fathers on Fathers Day.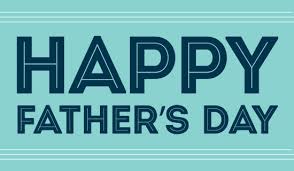 My grampa walked me to and from school everyday. It wasnt far from his house growing up but he was out there with me everyday. We used to walk to the grocery store and he spent a ton of time with me. We used to roadtrip with him to visit his family during the summer. He was the one that taught me how to drive. When I was in elementary school I remember making handprint crafts for him for Fathers Day. There are so many things he did for me and with me that I think I have forgotten about overtime so I wanted a place that these memories would live on.
I also had 1 uncle in particular and 1 cousin I can remember that was always around. They made sure I had fun but not too much to get into any real trouble. I went to Magic Kingdom for the 1st time with my uncle and his daughter. I can remember waiting, and waiting, for the electrical parade to start. They both lived with my grandparents at different times so we were really close. And even when they were off on their own they were always around and always available. They have both had children of their own and I can only hope they have raised their children with the same love and support as I got growing up.
It is different now that I am older and differentiate the difference between them and the roles they played versus what a real father role should be a little more but I do very much appreciate what each of them did and the parts they played in my life.
Take time today to celebrate a non traditional family. It might be an uncle, a teacher, a step father, a coach, grandfather, etc. Just take a few minutes to recognize that relationship in your life.